AstroDIY: The telescope has a new owner
Since last Saturday, June 16th, the AstroDIY telescope has a new owner. Early in the morning, at 8:00 o'clock we met in the Freiherr-vom-Stein Gymnasium in Berlin.
Ansi and I brought the dobsonian telescope with us and we officially gave the telescope away for education in physics, optics, astronomy and making / 3D-printing. There were event two reporters from local press attending and we described our intention why we did this, how we created the telescope and what you can actually do and see with this kind of telescope.
After a short round of speeches, this little ceremony ended and the donators as well as the recipients seemed to be pretty happy. Again, a big thank you to our sponsors 3dk.berlin , motionlab.berlin and Teleskop Service Ransburg for their generous support during this project.
We hope that many other schools may follow our example and start building their own 3D printed dobsonian telescope!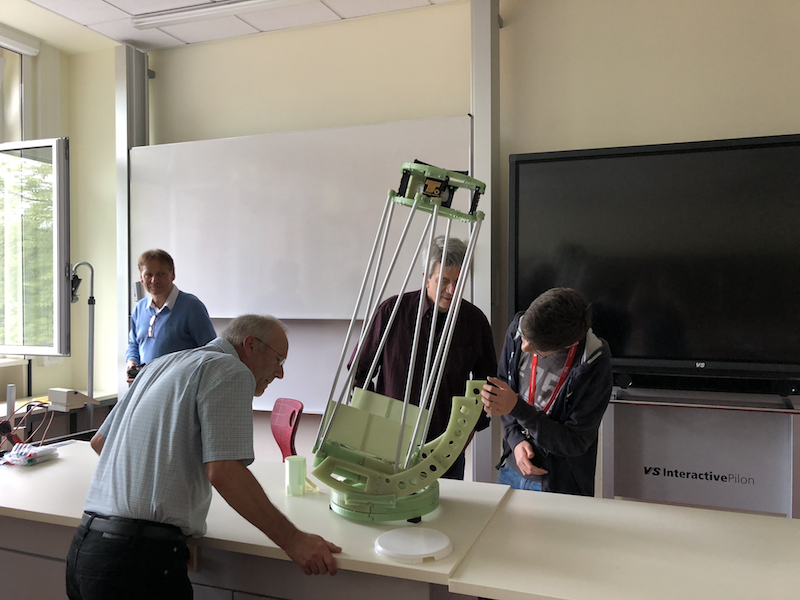 Addendum: There even was a press article on our project in the Berliner Woche newspaper!