Ready for Astronomietag
For the German Astronomietag on March 24th, I packed the dobsonian telescope and lots of other things into my car and headed for Berlin. On Friday, 23rd we planned to finally assemble the telescop and prepare for presentation.
The components were ready for assembly so we started the build in the morning.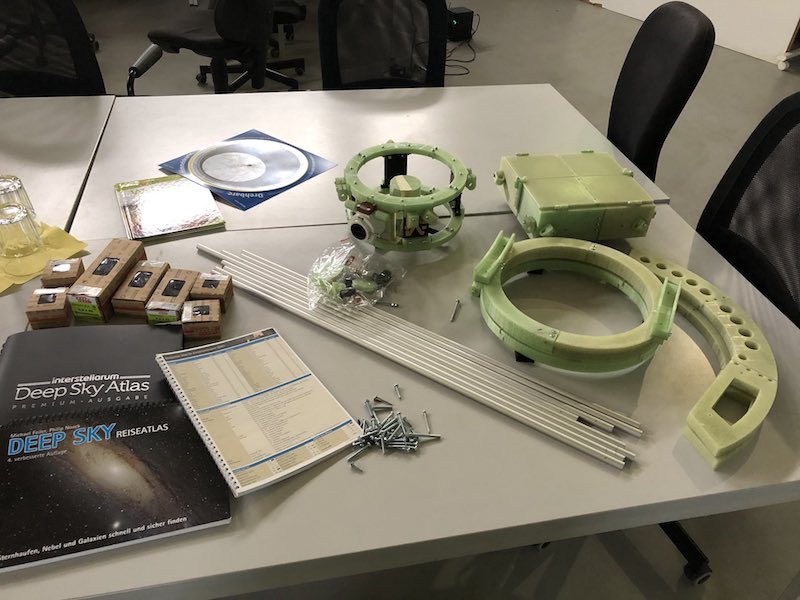 We made great progress and only a few minutes you could already see how the final result would look like.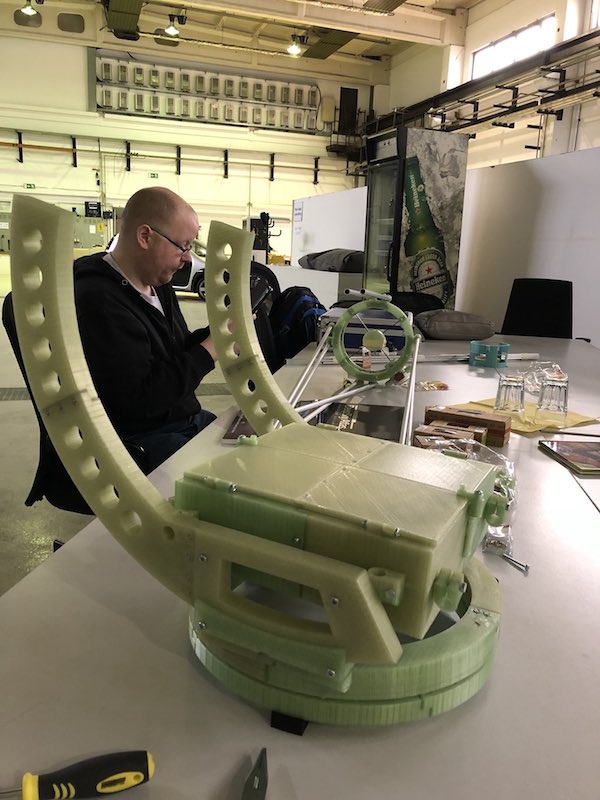 At last, we could adjust the optics and balance the mechanics of the scope, so even in extreme position, the dobsonian telescope always stays totally balanced.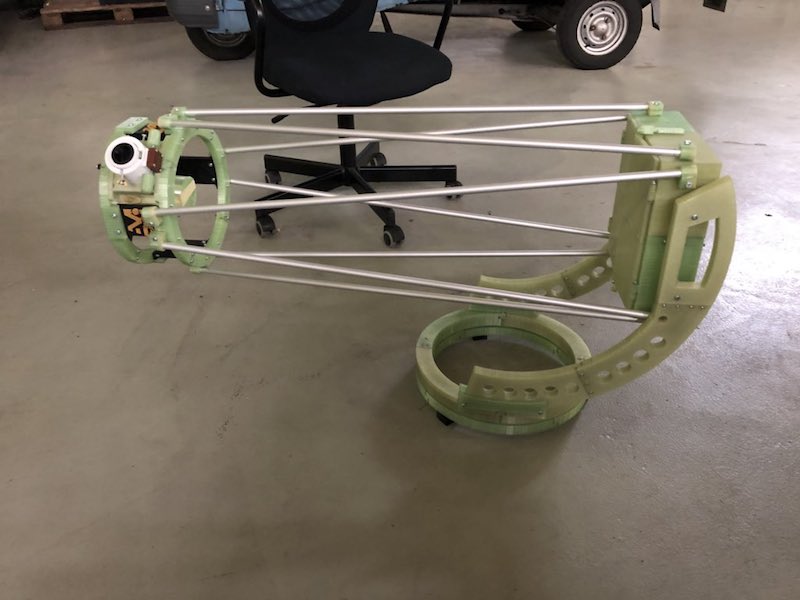 With some teflon sprayed on the rails, the telescope now moves easy but still has enough friction to stay in whatever postition you put it. The focusser screws are tightened so they will keep even heavier eyepieces without any backlash.
For tomorrow, we have our own, 3d-printed dobsonian, my travel dob, lots of literature and PCs. We prepared a sky show using Stellarium and will now have to document our last steps of the project, upload our designs to Thingiverse and prepare some presentation slides. Still some things to do...