The telescope is being built!
We spent the first weekend in March in Berlin, exactly according to the project plan, and started building the prototype.
We have already assembled the large parts, while the remaining parts were coming from the printers in the Motionlab in Berlin.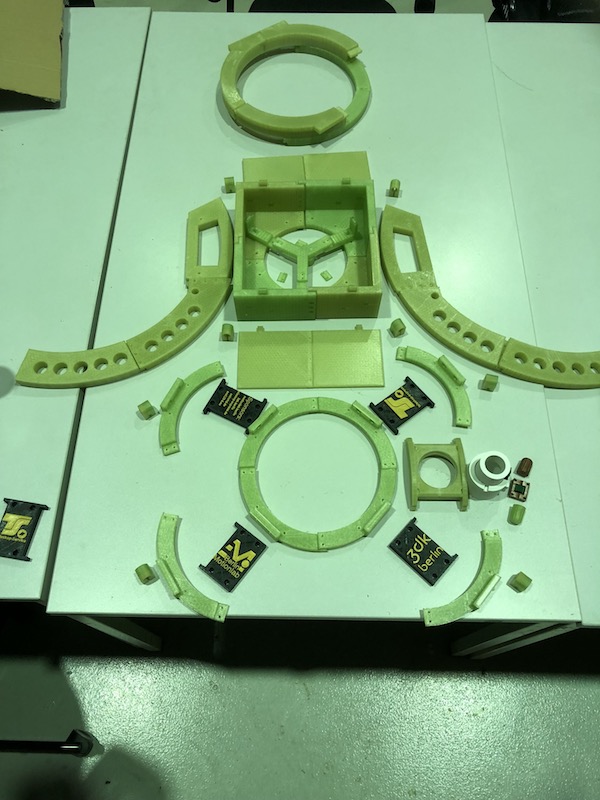 Overall, the assembly of the telescope was surprisingly easy and we made good progress. The first night went until about 3 o'clock in the morning. We assembled part by part until we had the mirror box together with the dobsonian "horns".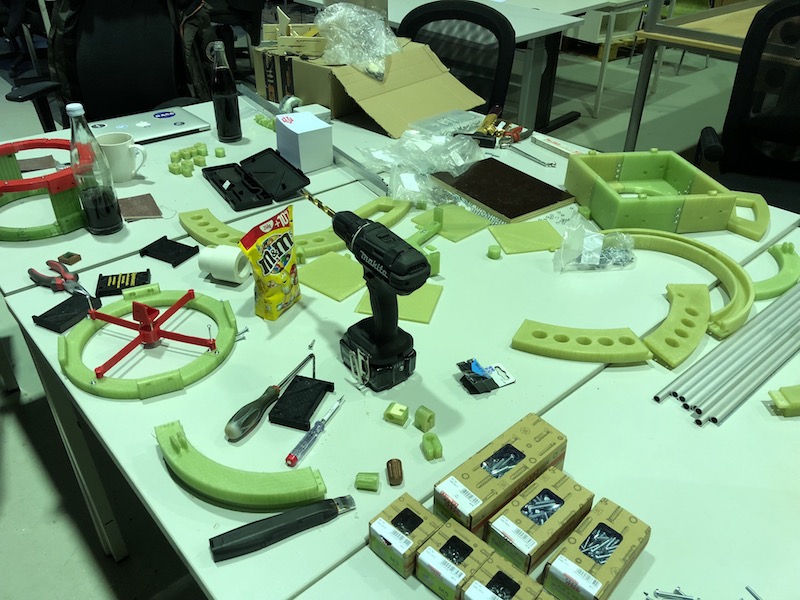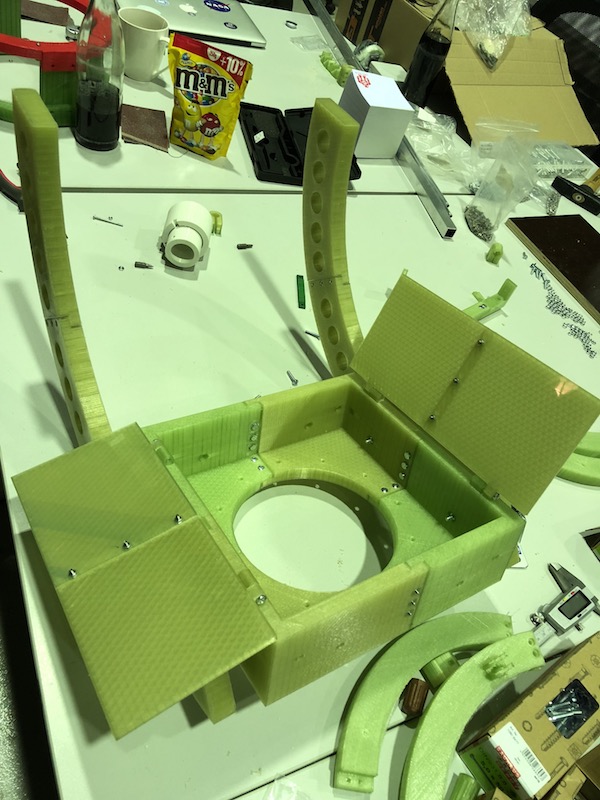 It went on with the Dobson "hat", including the focuser. Lastly, we assembled the rings for the azimuth adjustment - we had to develop and print a few additional parts in order to be able to use the available ball bearings.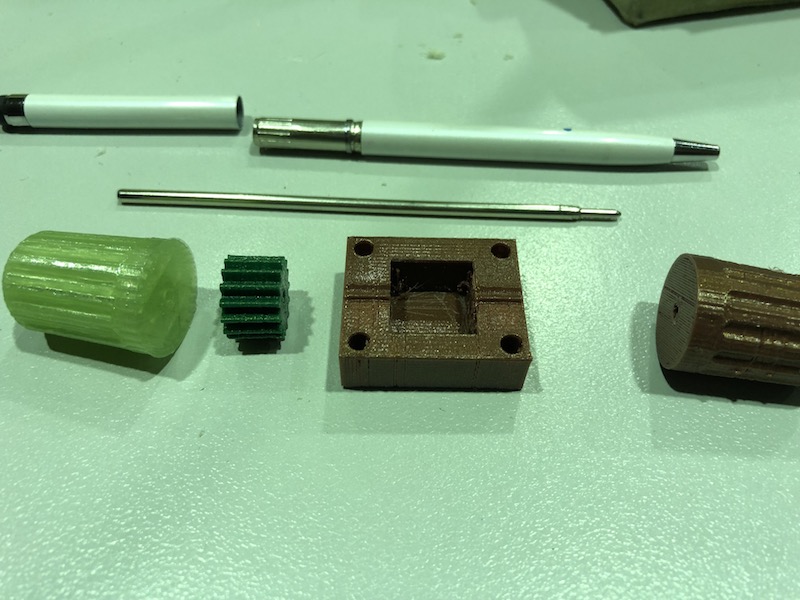 This concluded the first day of assembly.